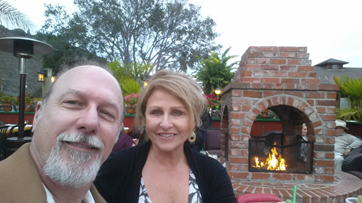 I was born in Sacramento as the middle of three children, with an older and younger sister. My parents were the definition of hard workers.  My Mom was originally from a farm in North Dakota, so very early in my life she instilled in me the core midwestern values, of loyalty, integrity, and leadership. My Dad started working in the grocery store business at a very young age, and through diligence and dedication he was able to open a local grocery store at the age of twenty two.
My Dad's business, Candy Cane Market, was the center of my early life. With him overseeing the finances and operations of the business while my mom worked the front side of the store as a cashier and manager. By the age of seven I started stocking shelves, loading carts, and doing whatever was needed to to help our family business succeed. Being so involved in our family business at such an early age instilled in me a great sense of pride in hard work and ownership. It taught me the fundamental principles of dedication, service, and honesty that I still follow to this day; both personally and professionally.
While Candy Cane Market was a vital part of my formative years, when I was nine we left Sacramento when I was nine to pursue other opportunities in Fresno which was home for three years after my Dad opened another grocery store, Kountry King Market. At age twelve moved to Monterey to work with my Dad's brother at Omni Frame Co. I worked at the frame shop on Cannery Row while I attended Junior High, High School, and Junior college. During my senior year in high school, my Mom got her Real Estate License A decision that affected both of our futures dramatically, and led me to my current career.
After I finished Junior College, I moved back to my hometown to attend Sacramento State University, where I studied business.  During my time in college I worked part time at Montgomery Ward warehouse and at a wholesale produce market. These experiences solidified the characteristics of diligence and determination that were instilled in me at a young age at Candy Cane and Kountry King Markets.
In December of 1982, I followed my Mom's footsteps and earned my Real Estate License.  In the early 1980's it took six months for a license to be approved. I worked from 5am to 1pm at the produce market, then went straight to studying and practicing real estate. That time of my life was extremely busy, but very rewarding.
Unfortunately, the recession of the early 1980's occurred around the same time my license was received. It was a challenging time to get into the field. But I persevered, as I have through every economic downturn in the last 35 years. Experiencing such a challenging time early in my career taught me to how to solve problems proactively and effectively, as well as to focus solely on my clients' needs. This thorough and attentive approach is even more successful during the healthy economic times.
Once I weathered the storm of the, I obtained my broker's license in 1987. I spent the next years working successfully in Real Estate sales including being the assistant manager of a 50+ person office, where I trained new agents. In 1997, I moved back to Monterey and went into business with my Mom, who by that time, had been in real estate for over twenty five years and one of the top agents in the County.  This was an extremely enjoyable and rewarding part of my career. We worked together until the recession of the mid 2000's. This time in Real Estate was so emotionally challenging, my Mom chose to retire at age 75 in 2009. It broke her heart to see people losing their homes.
In the years since the latest recession and my Mom's retirement, I have continued to successfully practice real estate, applying the lessons I learned throughout my life to my career.  I have always followed the principle of "do what's best for my clients," and it has served me well.  I have also learned a lot about leadership through my experiences in my family's business. I have served my profession in several roles as the President of the local Association of Realtors, State Director of the California Association of Realtors, and the founder of the LeTip Business Networking Organization in our area.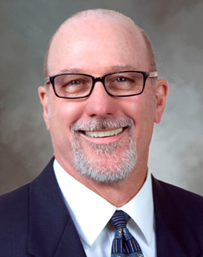 While my career as a REALTOR® is extremely important to me, I also have other interests that make me more well rounded personally and professionally.  Following the wonderful example my parents set for me early in life, my own family is the center of my world. I am the husband to a wonderful woman, Karen, the proud father to six children, grandfather of thirteen grandchildren, and they make my life complete!  I love to give back to the community. At this time I am moved by the Alzheimer's Foundation, where I have raised money and participated in several awareness walk. My Father in Law died from the disease.  My love of family, golf, and community service provide me with the balance that I need to be even better at my profession.
I would love nothing more than to lend my knowledge and experience toward helping you with your real estate endeavors. I don't expect your business simply because of our relationship—I only ask that you take the time to interview me and see if I might be the best agent for you.
Thank you for taking the time to learn about me. When you or someone you know is in need of a real estate agent, I hope you give me the opportunity to demonstrate my services and interview for the job.
Sincerely,


Dean Provence
Broker-Associate